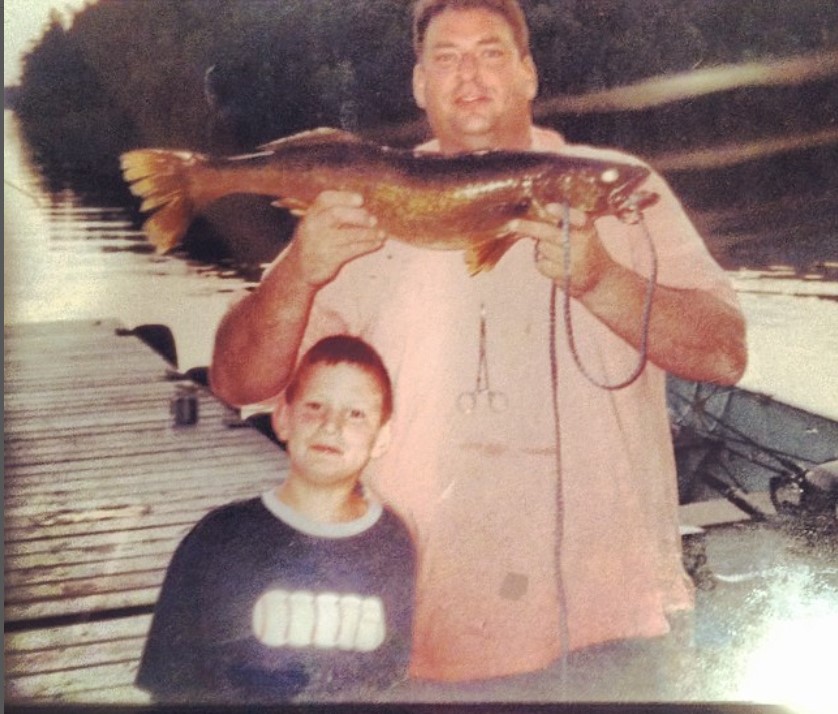 Frank's Story
Founded in 2022, Frank Ragnow's Rags Remembered Foundation was inspired by Frank's drive to honor and remember his late father, Jon Ragnow ("Rags"), who passed away unexpectedly in 2016. When Rags passed away, it left Frank and their tight-knit family grief-stricken. Frank's greatest connection and memories with his father were of their time together outdoors. Frank and his father shared a love for fishing and often bonded through their many outdoor activities. Frank's father fostered his love for the outdoors, and he wants to inspire children & their families to bond and create memories by getting outside and enjoying activities together.
The purpose of Frank Ragnow's Rags Remembered Foundation is to foster a love of the outdoors in children and their families by sharing the power of the outdoors to heal and bond families together.
Frank's first Camp Huddle Up will be held on Saturday, June 10, 2023. The purpose of Frank's Camp Huddle Up is to provide a safe and fun space for grieving children, ages 4 to 17, to get together, bond, build community, and create everlasting memories. The kids will start out the day with a healthy breakfast before moving to their group activities for the day. The kids will then get to enjoy the YMCA Camp Ohiyesa obstacle courses, like zip lining, ropes courses, fishing with Frank, and more. After lunch with Frank, the kids will then break out into grief therapy sessions, led by professional grief counselors from Hospice of Michigan. To register your camper, go to: bit.ly/FrankRagnowCamp
Frank's Huddle at Home program provides grieving children and their families with a VIP game-day watch party at home for Detroit Lions away games. The program's purpose is to provide children and their families with an afternoon or evening of football, food, and fun so that they can create memories with their loved ones and honor the ones they have lost. The families are provided with a personal video message from Frank, catering from Applebee's, Foundation shirts, signed footballs by Frank, Detroit Lions swag and decorations to cheer on Frank during the game, and more.
Frank Ragnow
Founder/President 
Lucy Ragnow
Vice President